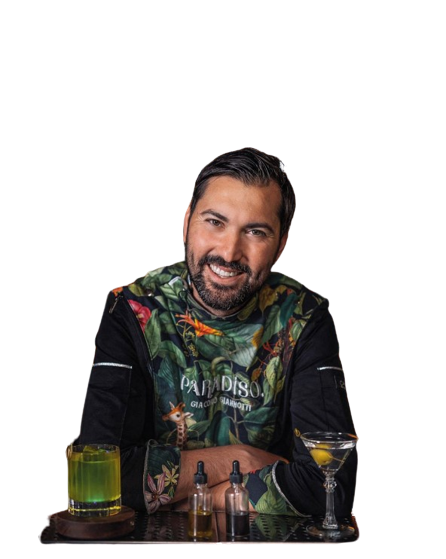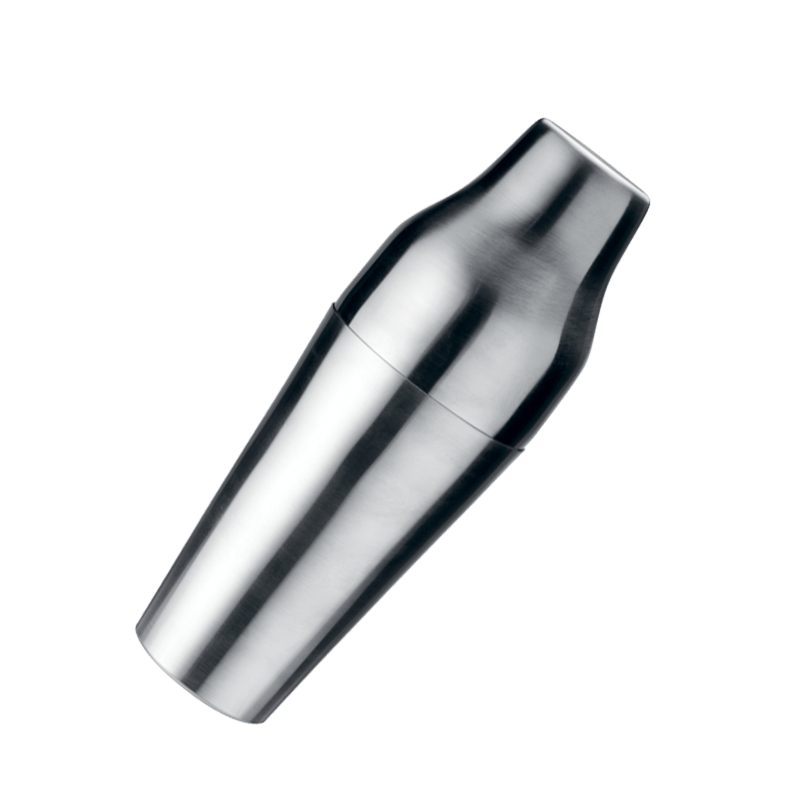 Originally from Tuscany, Giacomo Giannotti grew up in the family ice cream bar. Following his passion for mixology, he decided to fly first to London, to settle then in Barcelona. Here he opens Paradiso, currently the 1st best cocktail bar in the world for The World's 50 Best Bars ranking, Paradiso Lab project, and a second cocktail Bar, Galileo.
He first moved to London, where he got in touch with the international scene of mixology and there, for 4 years, he trained as a bartender and refined his technique behind the bar of Eclipse Cocktail Bar and thanks to the experience with Be At One. He then decides to move to sunny and vibing Barcelona, with very clear ideas. Here he immediately stands out for his skills behind the bar and his ability to create genuine connections with the customers. A first experience at the Eclipse Bar of W Hotel in Barcelona, and then at Ohla Hotel, where he has the opportunity to learn the secrets of hospitality from maestro Giuseppe Santamaria.
At the end of 2015, he fulfills his dream of opening his own cocktail bar, and thus Paradiso was born.
The Speakeasy-style Cocktail Bar is accessed through a retro-style fridge door inside a Pastrami Bar. Sinuously shaped wood to recall the sea of Barcelona, Carrara marble for the bar to recall his Tuscan origins and the bond with his family, tropical design elements, and a speakeasy inside the speakeasy. In Paradiso, we find an interesting and captivating mix that embraces tradition and modernity in an elegant, young, and fun atmosphere.
In 2020 he opens Galileo, his second Cocktail Bar in Barcelona, a cocktail bistro with an industrial-chic design that offers a modern reinterpretation of the Italian aperitif, offering a menu of innovative signature cocktails and tapas with traditional flavors of Italian cuisine signed by chef Gabriele Milani. A place with a perfect Italian-Spanish soul, an elegant service, and a caring staff. In the same period, projects such as Paradiso Lab and a project linked to sustainability also come to life.
Respect for the customer, hospitality, research of new ingredients, attention to detail, and innovation: this is the mix of ingredients that characterize Giacomo and his projects. 
In addition to his work in his Cocktail Bars, Giacomo continues to be very active on the international scene, traveling the world to do Masterclasses, Guest shifts and participating as a guest in the most important events of the industry.
Paradiso is a feast for the eyes. From the speakeasy-inspired entrance through a pastrami bar refrigerator, to the Dali-esque carved and curved wooden interior to the cocktails – take your seat at the bar at Paradiso and prepare for the show. The Illusionist menu, which debuted in 2019, is pure magic and will be disappearing soon – owner Giacomo Giannotti and team spent the best part of a year of R&D on its creation and it will soon end its run at the bar. So behold, cocktails that change colour, that change taste, that are guillotined in front of you, that you can't even find…
LAB Galileo is a cocktail bistro that challenges itself to create a gastronomic experience by merging the creativity of its cocktails with the dishes of its Italian-inspired cuisine in a lid format, created with high quality products.